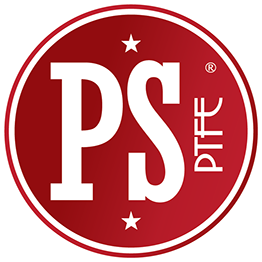 Choosing the Right PTFE Compound
We are a supplier of Virgin Granular PTFE in Compression Molding, Blending, Free Flow, and Pre-Sintered grades. We also offer all filled granular compounds, in Low Flow, Free Flow, and Pre-Sintered forms, as well as Reprocessed PTFE.
We only source the finest grades of PTFE from ISO Certified Suppliers both worldwide and domestically. You can be confident that we can and will supply the exact material needed for your specific application.
Adding the proper fillers can improve on various specifications of Virgin resin. Compounds make it possible to gain the advantages of PTFE in applications where the unfilled resin cannot be used.
We offer various Free Flow, Low Flow, and Presintered Grade PTFE compounds, each offering properties suited to specific applications:
Glass filler increases chemically, electrically and mechanically balanced properties. It also increases wear resistance and has the least effect on chemical and electrical properties
Virgin PTFE Grades and Forms
We offer our own Virgin, Presintered, Compression Molding and Blending Grade PTFE Resins.
Carbon filler increases electrically conductivity,while also improving lubricity, and wear characteristics. It offers increased Hardness and thermal conductivity. It is also one of the most inert fillers, and reduces creep
Bronze filler offers better dimensional stability, higher thermal conductivity, lower creep and cold flow. It also provides improved hardness, lower wear, and a higher comprehensive strength
Poly-Smith also offers many standard and custom PTFE compounds featuring a variety of fillers suited to a myriad of typical applications. From color additives.
Virgin PTFE Grades and Forms
Compounded PTFE Grades and Forms
Aramid
Calcium
Ceramic
Conductive Carbon
Fluoride PPS
Sulphone
Polyphenylene